Born and raised in Winnipeg, Manitoba, Canada, Lisa Durupt developed an early passion in her Prairie surroundings by playing ice hockey.
Lisa Durupt's skills on the ice earned her a university scholarship in Minnesota until a shoulder injury put her hockey plans on hold and she enrolled at the University of Winnipeg. After seeing a production of A Chorus Line as her first assignment, she dropped her scholarship to study theatre and film at her home university before attending the Canadian College of Performing Arts.
Using her athletic and artistic background to her advantage, Lisa Durupt first entered the film industry as an actor, a stunt performer, and a dancer. When she caught the attention of Saturday Night Live and Kids in the Hall veteran Mark McKinney, Lisa Durupt was cast on his HBO Canada series, Less Than Kind in 2008. Her unrestrained turn as the feisty Shandra during the show's four-season run earned a 2010 Gemini Award nomination and a 2013 Leo Award nomination.
Following projects like The Pastor's Wife starring Rose McGowan, The Color of Rain featuring Lacey Chabert, Run for Your Life with Amy Smart, and the TV favorite, Supernatural, Lisa Durupt went to the big screen for Preggoland as the preferred daughter of James Caan who finds the tables turned when her competitive, underachieving sister Sonja Bennett fakes a pregnancy. Preggoland became a film festival favorite around North America and earned Lisa Durupt her second Leo Award nomination.
Since then, Lisa Durupt has taken her career in diverse directions across multiple entertainment mediums. She joined Alison Sweeney for five chapters of the highly-rated Murder She Baked film series for Hallmark Movies & Mysteries, quickly becoming a network favorite on other Hallmark movies like The Convenient Groom, A Dream of Christmas and Operation Christmas. Further success followed with a guest-starring role on Date My Dad, a third Leo Award nomination for The Goodnight Kiss, and a return to series television with a recurring role on the internationally-recognized drama Heartland.
Following a welcomed reunion with Alison Sweeney on The Chronicle Mysteries for Hallmark Movies & Mysteries, she will next be seen in the 2019 FOX 2000 drama Breakthrough opposite Chrissy Metz, Topher Grace, Mike Colter and Josh Lucas.
Outside of acting, Lisa Durupt recently opened Tricities Film Studio and is also a producer with Kafka Pictures alongside Emmy award-winning producer Jim Rapsas. She is personally committed to a number of causes including women in film, Multiple Sclerosis and homelessness.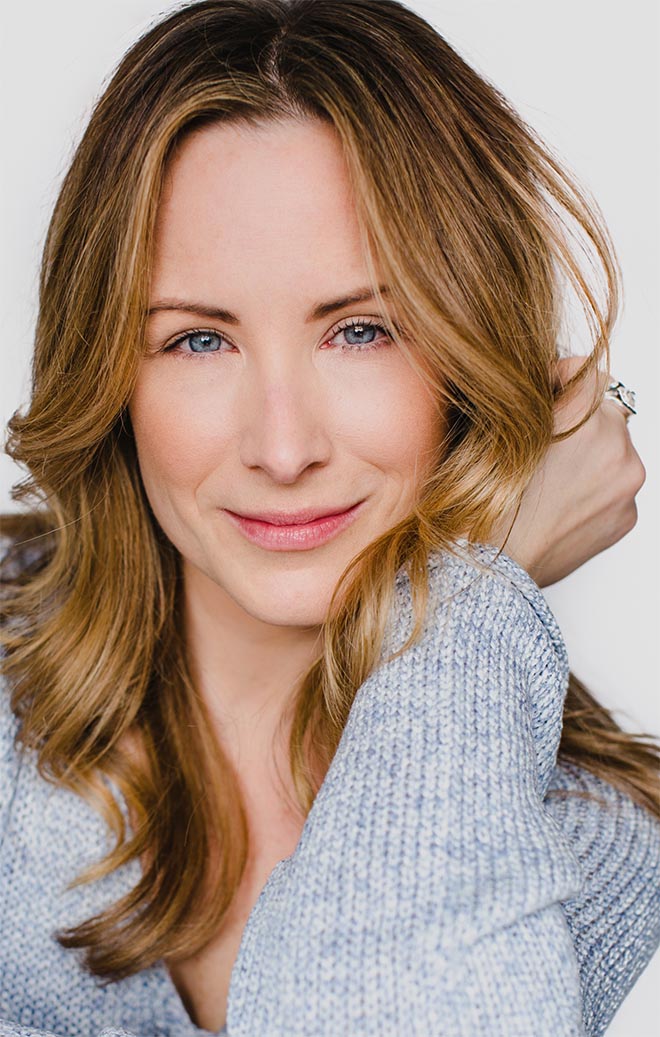 2017 LEO AWARD NOMINEE FOR BEST PERFORMANCE BY A FEMALE IN A SHORT DRAMA – THE GOODNIGHT KISS
2015 LEO AWARD NOMINEE FOR BEST SUPPORTING PERFORMANCE BY A FEMALE IN A MOTION PICTURE – PREGGOLAND
2013 LEO AWARD NOMINEE FOR BEST PERFORMANCE IN A MUSICAL OR COMEDY – LESS THAN KIND
2011 CANADIAN COMEDY AWARD FOR BEST ENSEMBLE CAST – LESS THAN KIND
2010 CANADIAN COMEDY AWARD FOR BEST ENSEMBLE CAST – LESS THAN KIND
2010 GEMINI AWARD NOMINEE FOR BEST INDIVIDUAL PERFORMANCE IN A COMEDY PROGRAM OR SERIES – LESS THAN KIND
2009 CANADIAN COMEDY AWARD FOR BEST ENSEMBLE CAST – LESS THAN KIND