It is always such a pleasure and oh-so much fun to work on a Hallmark Movies & Mysteries project. Garage Sale Mystery: A Case of Mystery was a special treat. Why? Well, sprinkled throughout the production shoot were several of my favorite things.
Here are my top 5!
______________________________________
#5 'Detective Lynnwood' (Kevin O'Grady)
It was on 2012's Hitched for the Holidays, starring Emily Hampshire and Joey Lawrence, that I met Mr. O'Grady, a truly hilarious comedian. In that film, he played Huck, the overconfident office associate who could not accept the dismissal of his never-ending amorous gestures.
In the Garage Sale Mystery world, he's a detective and still one of the funniest people I know. I was thrilled to have our paths cross again!  
#4 'The Host' (Krystle Dos Santos)
WOW! Talk about a blast from the past! Krystle Dos Santos and I spent a year together at the Canadian College of Performing Arts back in Musical Theatre School alongside another classmate named Carly Rae Jepsen.
It's always great to see friends doing well in this industry – especially when they join the Hallmark Movies & Mysteries family! Fun fact: She and I bonded back in the day when too much laughing around a candle set her hair on fire!
DON'T PANIC!! It was out within seconds and everyone was fine and to this day, it is one of the funniest 10 seconds of my life (and hers, too… I hope)!
#3 'Flat Shoes' (No Heels for Kendahl)
I love the assortment of clothing and accessories that my characters have been decked out with over the years. From spiky heels to funky purses and baby bumps, even a baby on several occasions, I have seen it all.
This time out, I learned that my character Kendahl loves the outdoors (me too!) and wears Timberland Boots. As a result of this, I may have done a full-on happy dance in my wardrobe fitting. 
#2 'Cookies' (Great Value Brand Goodness)
I knew I truly loved the set of A Garage Sale Mystery: A Case of Murder the minute I saw someone bring out my favorite cookies from the local supermarket for Lori Loughlin. Apparently, they are her ultimate favorite on-set treats!
These cookies are not supposed to be decadent, but I love them and have for years! Talk about kindred spirits.
Which brings us to…
#1 'Aunt Becky' (Lori Loughlin)
Like everyone else, I grew up watching her as Aunt Becky on Full House. Of course I didn't really know her at all, but come on people – we all felt like we did!
Well, friends, I can confirm that she is everything you would hope her to be. Lori Loughlin is sweet, funny, strong, confident and let's be honest, stunningly beautiful. On one particular occasion, we sat in a tent in the rain all day and not once did she complain about the temperature or the rain. She is a true gem to work with and as Jennifer in the Garage Sale Mystery movies, she has found another endearing character.
Final thoughts? The 2nd grader inside me was overjoyed. That aside, the woman in me wants to know how she still makes it all look so darn easy. Without a doubt, she rocks.
______________________________________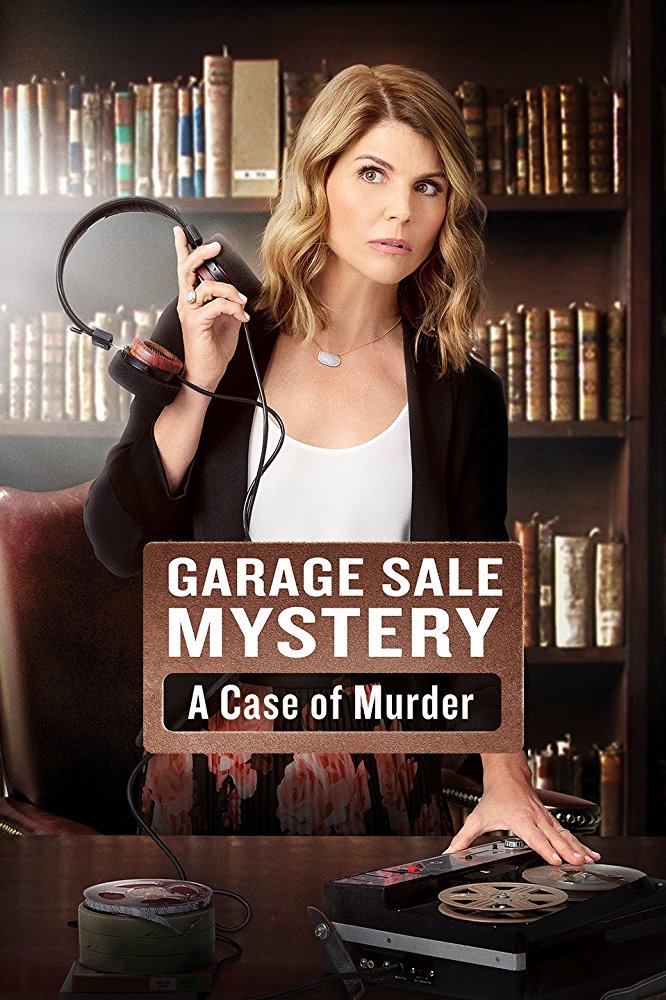 Garage Sale Mystery: A Case of Murder premieres Sunday, August 27th on Hallmark Movies & Mysteries at 9/8c!
Use the #GarageSaleMystery to follow along with the conversation on Twitter!
See you on Sunday night!